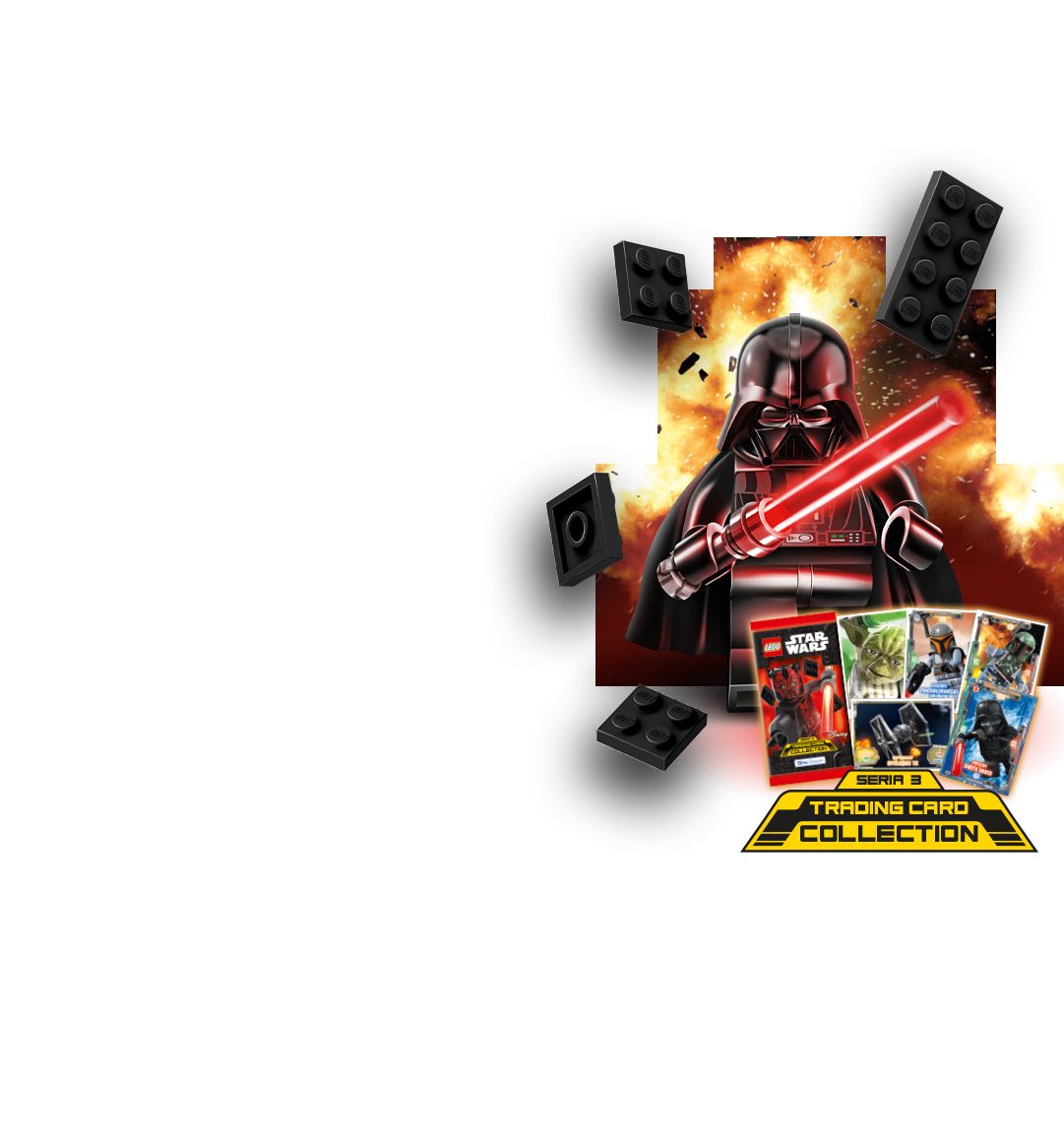 LEGO®
Star Wars™
Trading Card Collection 3
The Might of Power Revealed!
The iconic LEGO® Star Wars ™ Trading Card Collection in Series 3 offers even more fun for fans.
This time the collection includes as many as 252 cards. Fabulous cards to collect are:
⁕ hero cards
⁕ vehicle cards
⁕ puzzle cards (after putting together two unique pictures)
⁕ comic cards
⁕ art cards (new!)
⁕ super strong, extremely rare gold cards
⁕ limited cards (available in collection products and editions of the LEGO® Star Wars ™ magazine)
Ask about the collection and sachets with cards
at press outlets and newsagents.
Are you looking for a specific card that you are missing?
Single cards will be available for sale online from early September 2022.