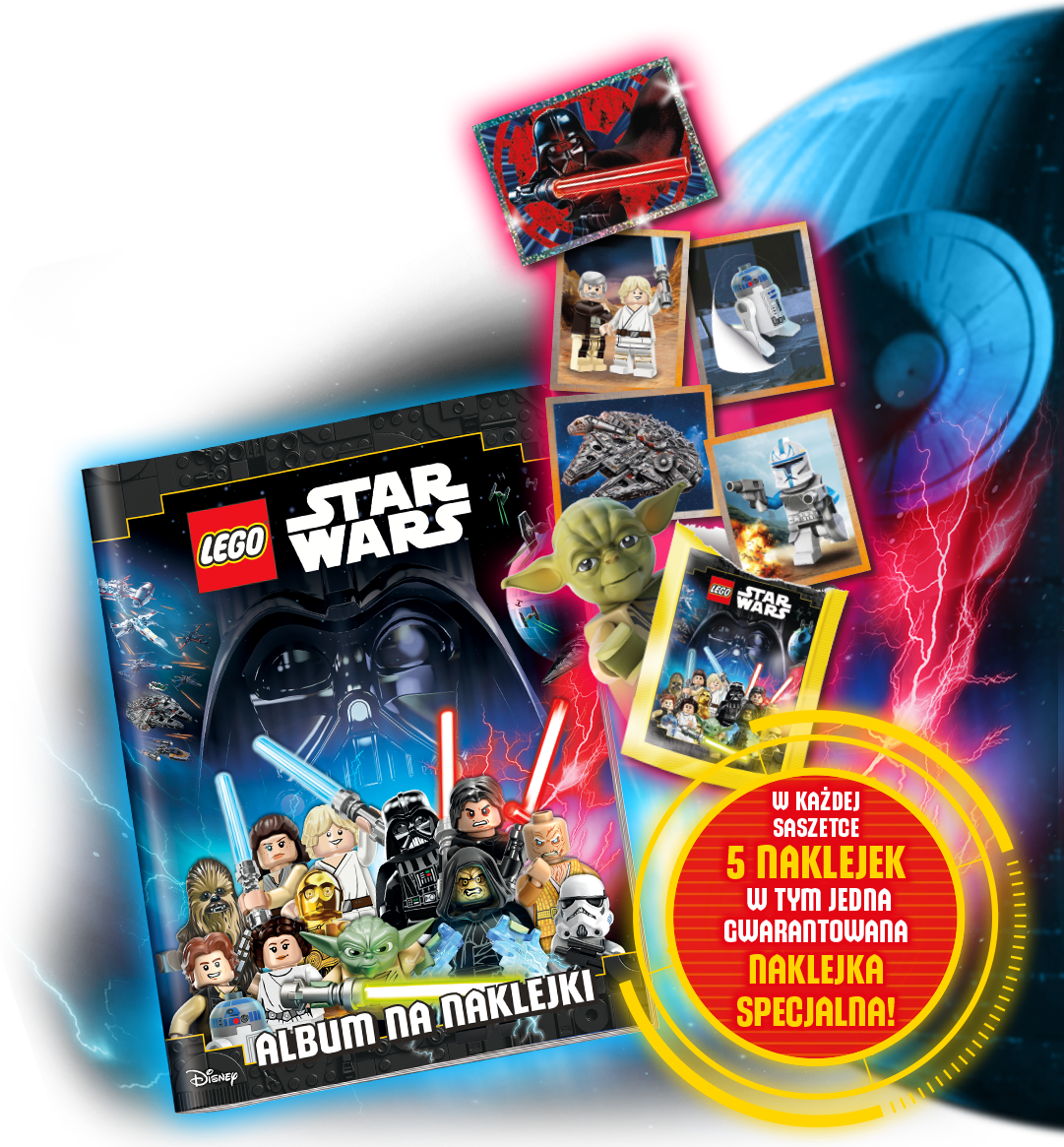 A long time ago in a galaxy far, far away…
There was a great clash between the dark and light sides of the Force. A great story with the name Skywalker in the background, now possible to recreate with the fantastic LEGO® Star Wars™ stickers. For the first time in Poland, a sticker collection, thanks to which fans of Star Wars will remember all episodes of the galactic saga.
The entire collection consists of 258 stickers, including die-cut stickers and glitter stickers.
The sale includes boosters with stickers (5 stickers each), "blister" sets with 50 stickers and a 3D card, as well as "multipack" sets with 40 stickers and a LEGO® Star Wars ™ toy.
Stickers can be collected in a special album, containing a list of all available stickers, the collection's story background, and two impressive Star Wars posters.
Information on individual stickers purchase possibility on-line is planned in autumn 2020.
Collect, stick it or swap with your friends right now!