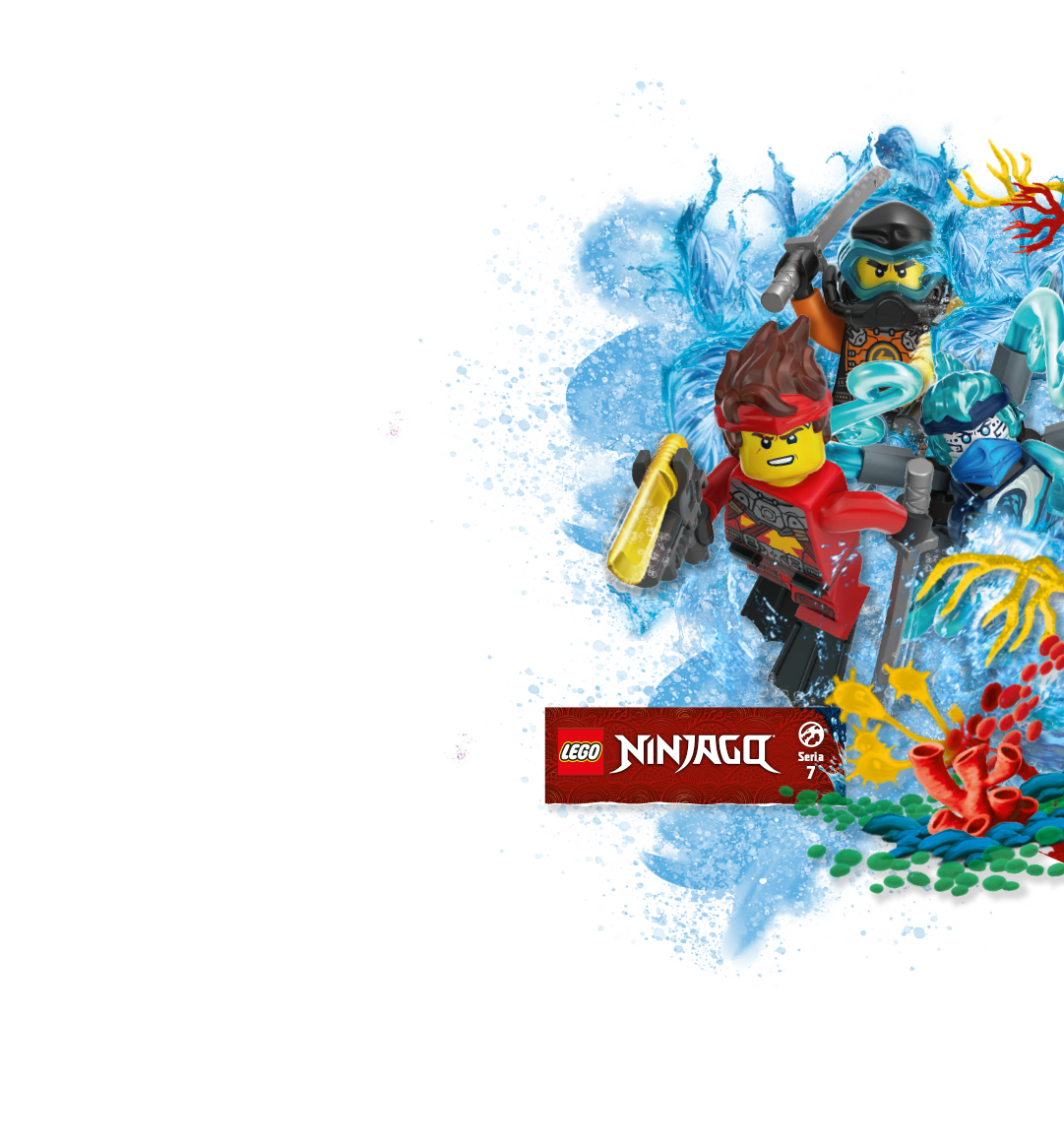 Anything can happen in the seabound world!
Discover its secrets, but beware of the creatures of the abyss.
Put on your diver's outfit and get ready for epic battles!
The new, seventh series of legendary collection
LEGO® NINJAGO® Trading Card Game
"Seabound"
offers 256 cards to collect!
The collection includes cards of Heroes, Villains,  Ultra Double cards, Epic Battles cards, Action, Trap, and Vehicle cards as well as extremely rare and strong Platinum cards.
There are also available Puzzle cards, creating unique images when put together. In addition with particular collection products and in the LEGO® NINJAGO® and LEGO® NINJAGO® Legacy  magazines exclusive limited cards to collect.
Ask about the collection and boosters with cards
at press outlets and newsagents.
Karty z edycji limitowanej nowej kolekcji dostępne od wydań styczniowych LEGO® NINJAGO® Legacy i LEGO® NINJAGO®
Szczegółowy wykaz kart udostępnimy wkrótce.
Zobacz także: