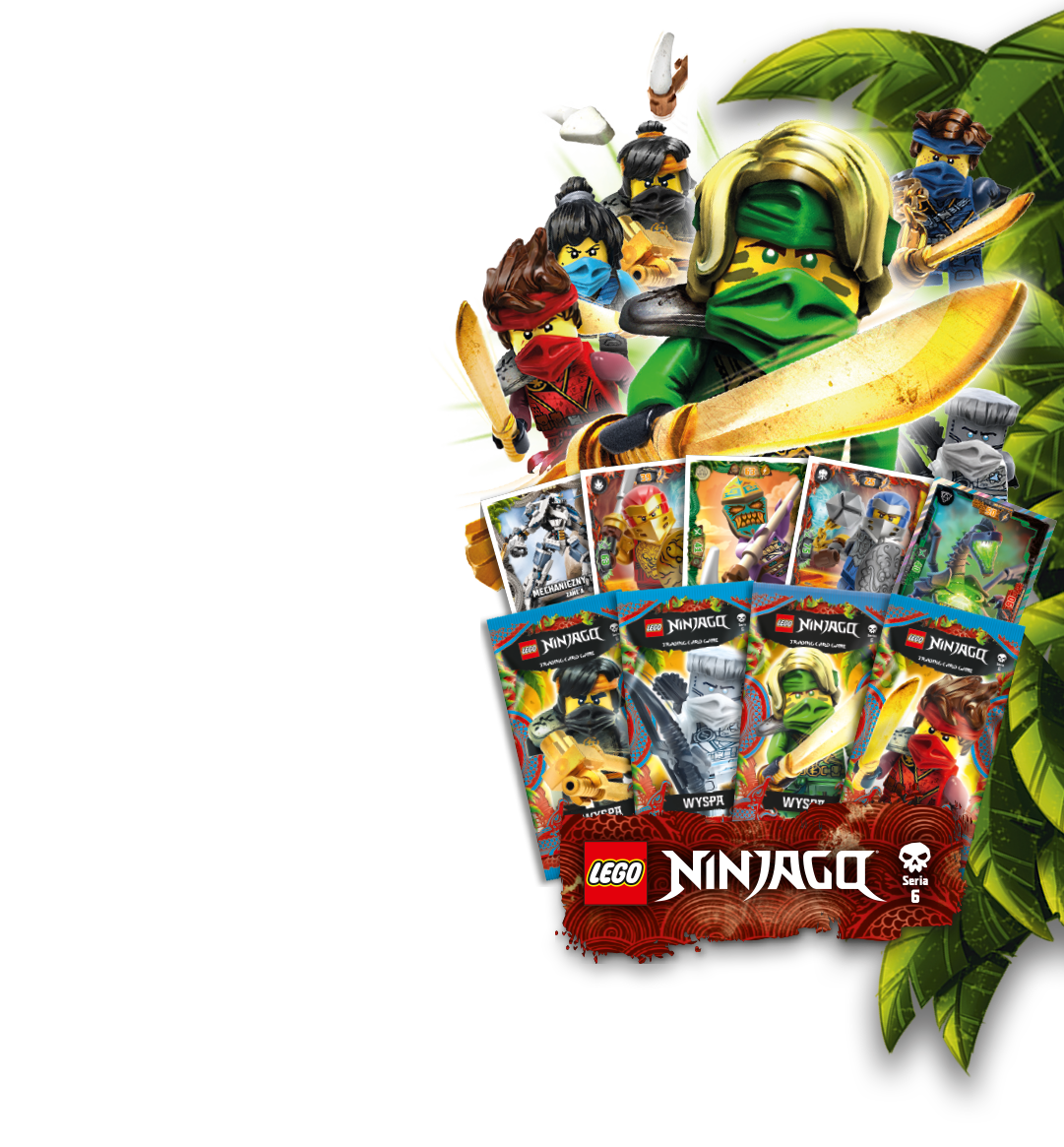 Dangers lurk.
The real adventure is here in the sssssizling hot jungle on a mysterious island.
New, sixth series of a legendary collection
LEGO® NINJAGO® Trading Card Game
On sale now!
The collection consists of a total of 252 cards, including Heros, Villains, Action, Vehicle, Double Cards Good versus Bad, and Ambush cards. The collection can be supplemented with unique limited cards available exclusively with selected products from the collection and magazines LEGO® Ninjago® and LEGO® Ninjago® Legacy.
Ask about the collection and boosters with cards
at press outlets and newsagents.