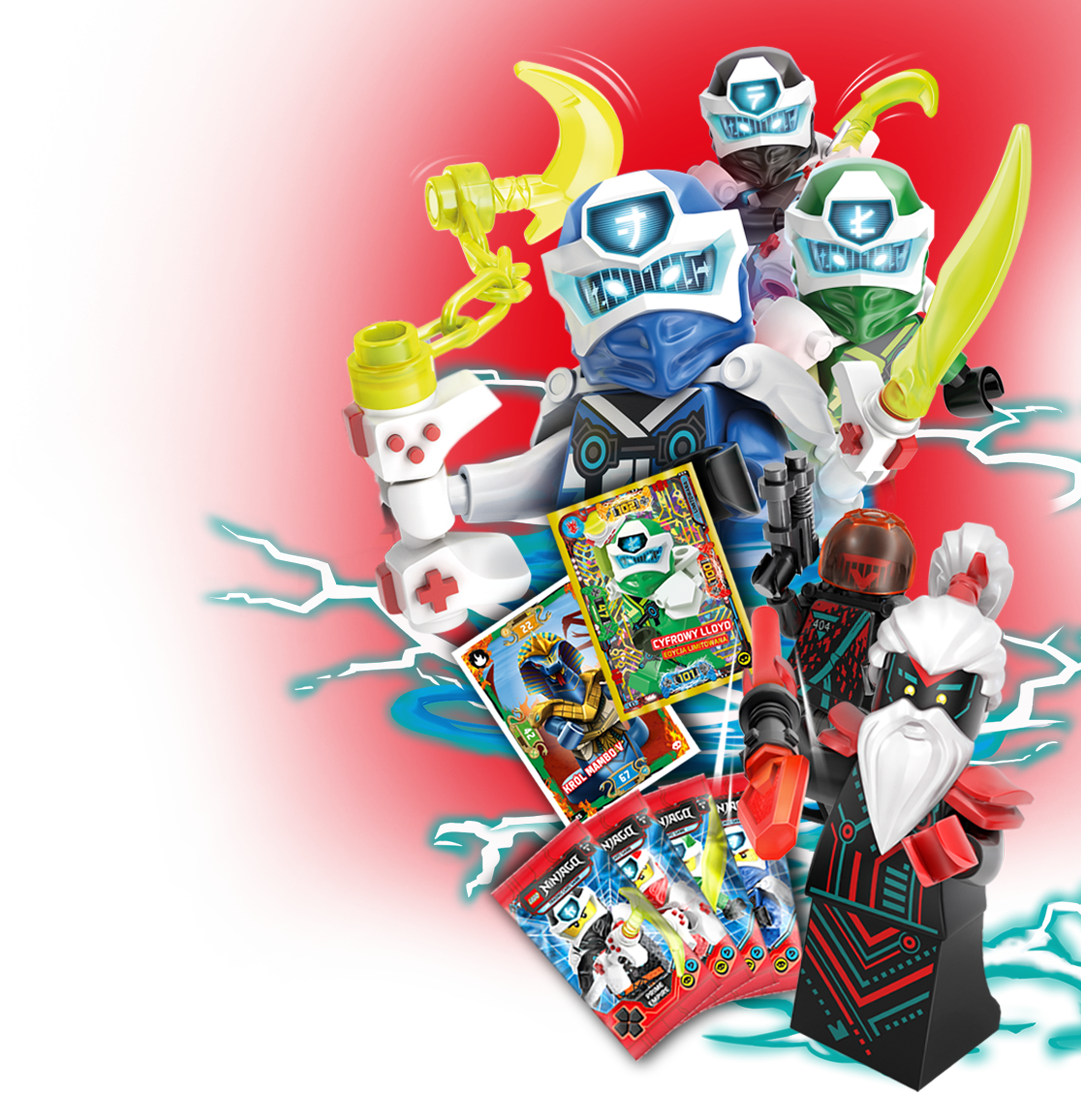 LEGO® NINJAGO®
Trading Card Game
Digital ninjas are entering a new game! On the horizon the "old" game Prime Empire tangled in a new intrigue.
The fifth series of LEGO® NINJAGO® Trading Card Game introduces fans to the world of the new season of the LEGO NINJAGO series, balancing on the verge of reality and the computer game PRIME EMPIRE, full of digital avatars, new, dangerous enemies spreading terror among players and heroes. The collection allows you to play exciting duels using a new type of card.
The collection consists of a total of 252 cards, including character cards, action, vehicle cards, double cards "good versus bad", as well as completely new ambush cards and – additionally – limited cards available exclusively with selected products of the collection and as part of a promotional campaign – in children's magazines and selected collection products.
Ask for the collection and boosters with cards
at press outlets and newsagents.
Are you looking for the card you are missing?
Single cards will be available online in May 2020.