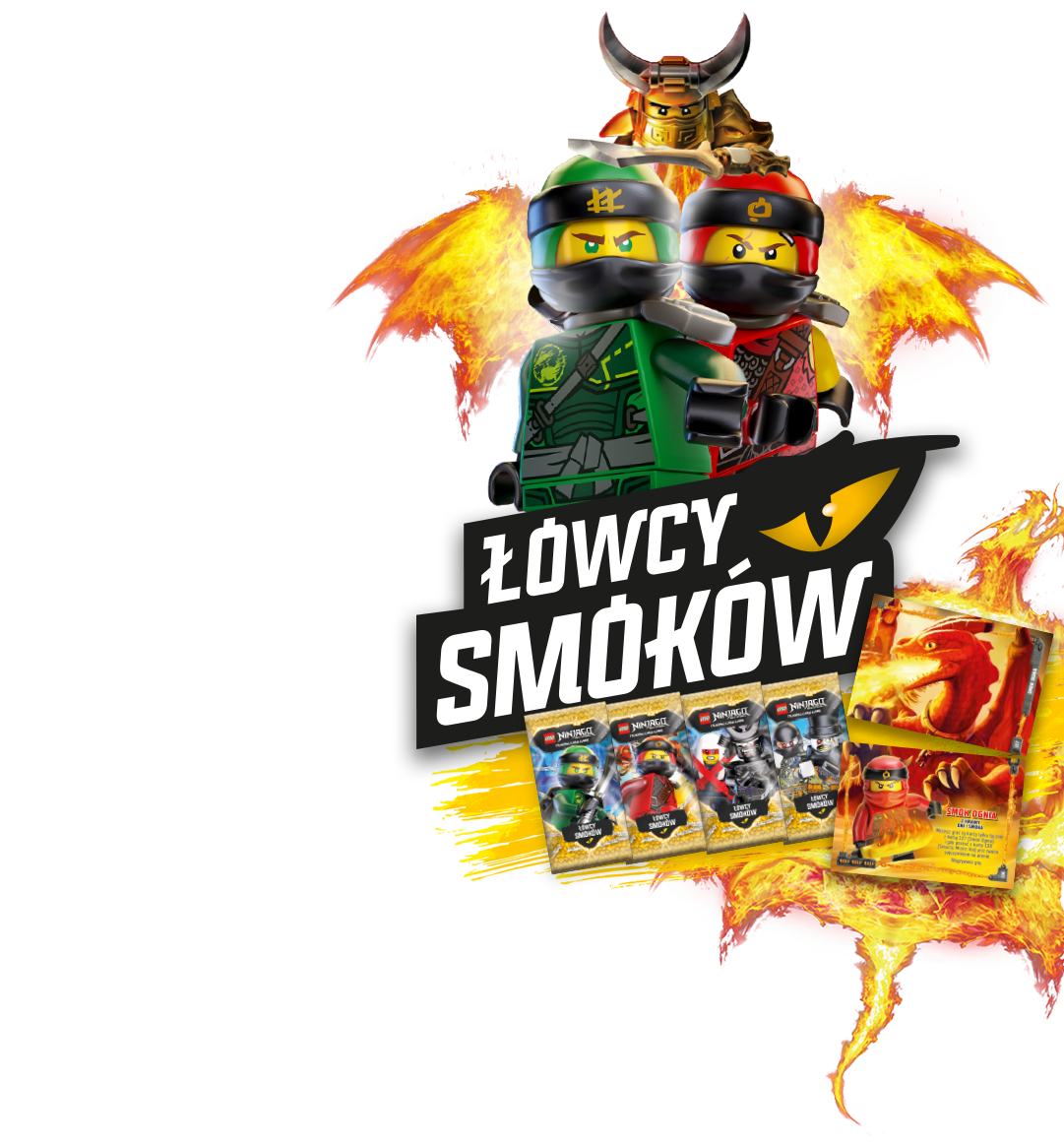 LEGO® NINJAGO®
Trading Card Game
Dragons are coming! An amazing treat for fans of LEGO® bricks
and the popular NINJAGO® series of cards.
In the unique, fourth series of LEGO® NINJAGO® Trading Card Game, the Ninja team is armed with phenomenal double duels "good versus bad" cards and spectacular double dragon cards.
The collection includes a total of 252 cards, with character cards, action cards, shiny holographic cards, dragon masters cards, double cards "good versus evil", double cards of dragons and gold dragons, and – in addition – limited cards available exclusively with selected collection products and as a part of a promotional campaign – in children's magazines.
Ask for a collection and card boosters
at sales points of the press and in press salons.
Are you looking for the selected card that you are missing?
Individual cards are available online at empik.com!
Zobacz także
Karty limitowane LEGO® NINJAGO® Trading Card Game 4 dostępne są w sprzedaży wraz z wybranymi czasopismami oraz zestawami uzupełniającymi kolekcji.
Szczegółowy wykaz kart z terminami ich dostępności dostępny jest w sekcji plików.
---