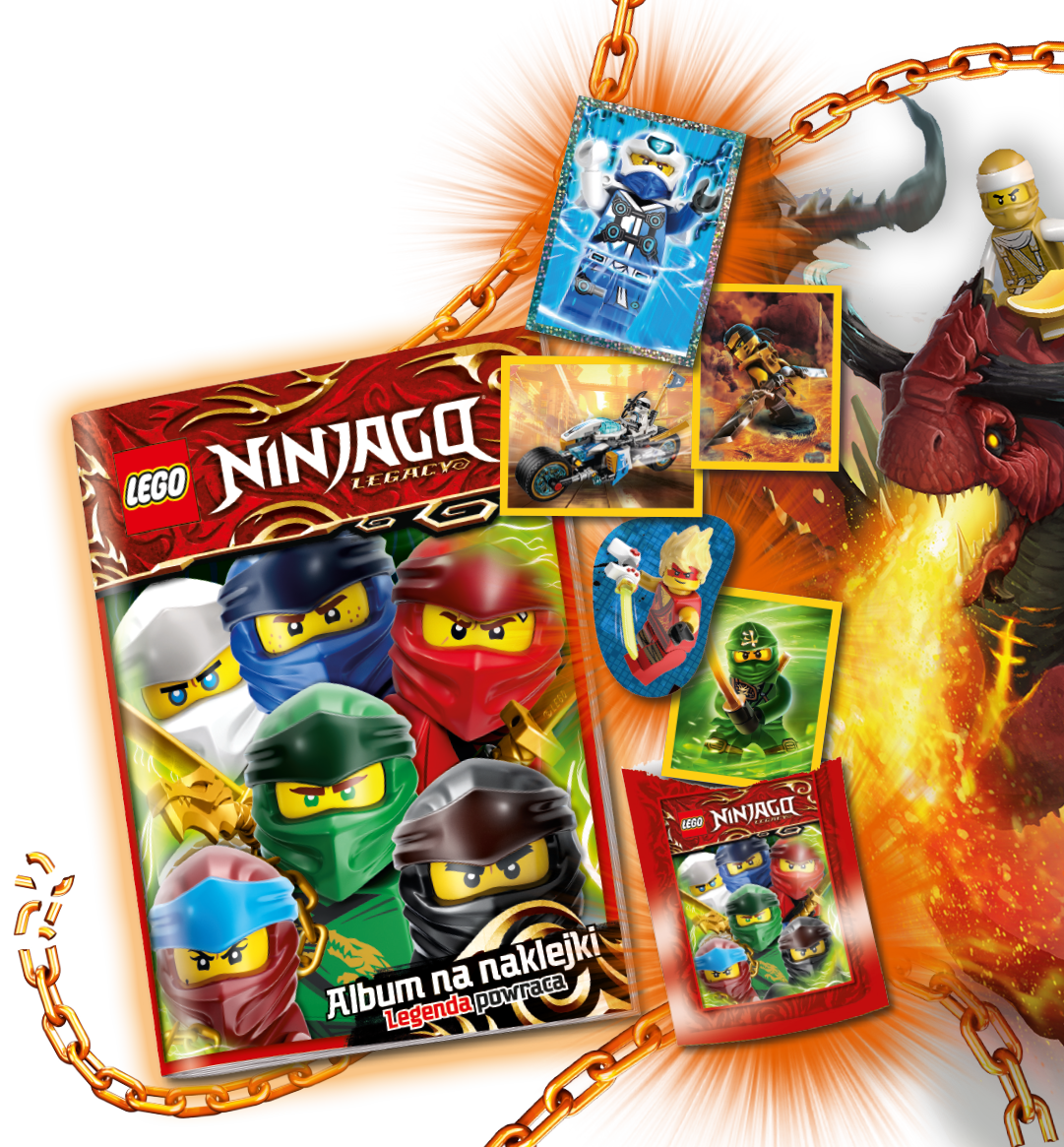 The Legend continues!
The second series of the amazing sticker collection, presenting the legendary journey into the world of LEGO® NINJAGO® Legacy, is now on sale!
Thrilling Ninja adventures, a glimpse of seven seasons of popular LEGO® NINJAGO® history plus favorite heroes and villains in an epic collectible set.
Collection includes:
– total number of stickers: 289
– including holo-stickers: 64
Available products:
– sticker album
– sticker packs
– multipack (set of stickers + toy)
– blister (set of stickers)
Collect! Stick it! Swap!
Ask about the collection and sticker packs with stickers
at press outlets and newsagents.
The online sale of individual stickers will be available in early 2022.