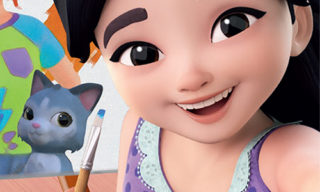 23.01.2019
LEGO® Friends – now every month!
The popular magazine for girls LEGO® Friends (published as part of the LEGO® World series) from 2019 will be published more often – it becomes a monthly magazine.
In the latest issue, among others: a recipe step by step with colorful cookies, cool posters, an exciting comic, interesting tidbits about kittens and a quiz to check knowledge about art, under the eye of Emma. In the competition organized within the magazine you can win incredible, LEGO® girls' sets. In addition, a lovely toy: an Emmy kitty and painting accessories from her atelier.