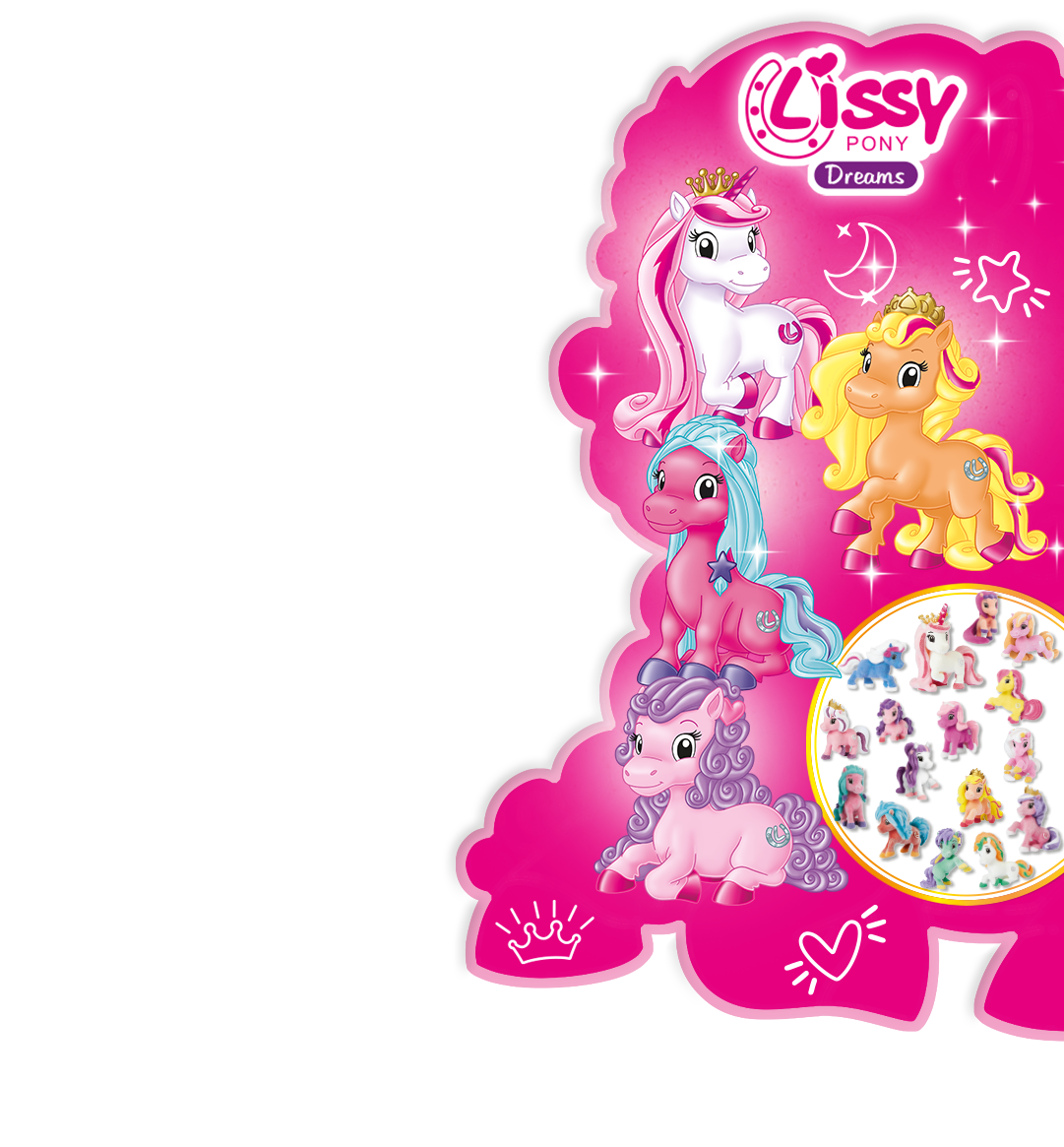 Lissy Pony Dreams. A collection of 3D toys
It consists of 16 fabulously colorful Lissy Pony figurines.
In addition to the cute pony each box also includes its bed in 1 of 4 colors.
The beds can be placed on top of each other, thanks to which children can create original constructions for their ponies, that are inspired by unlimited imagination.
Ask for the Lissy Ponies at the press point of sale.
Collect, arrange, have fun!