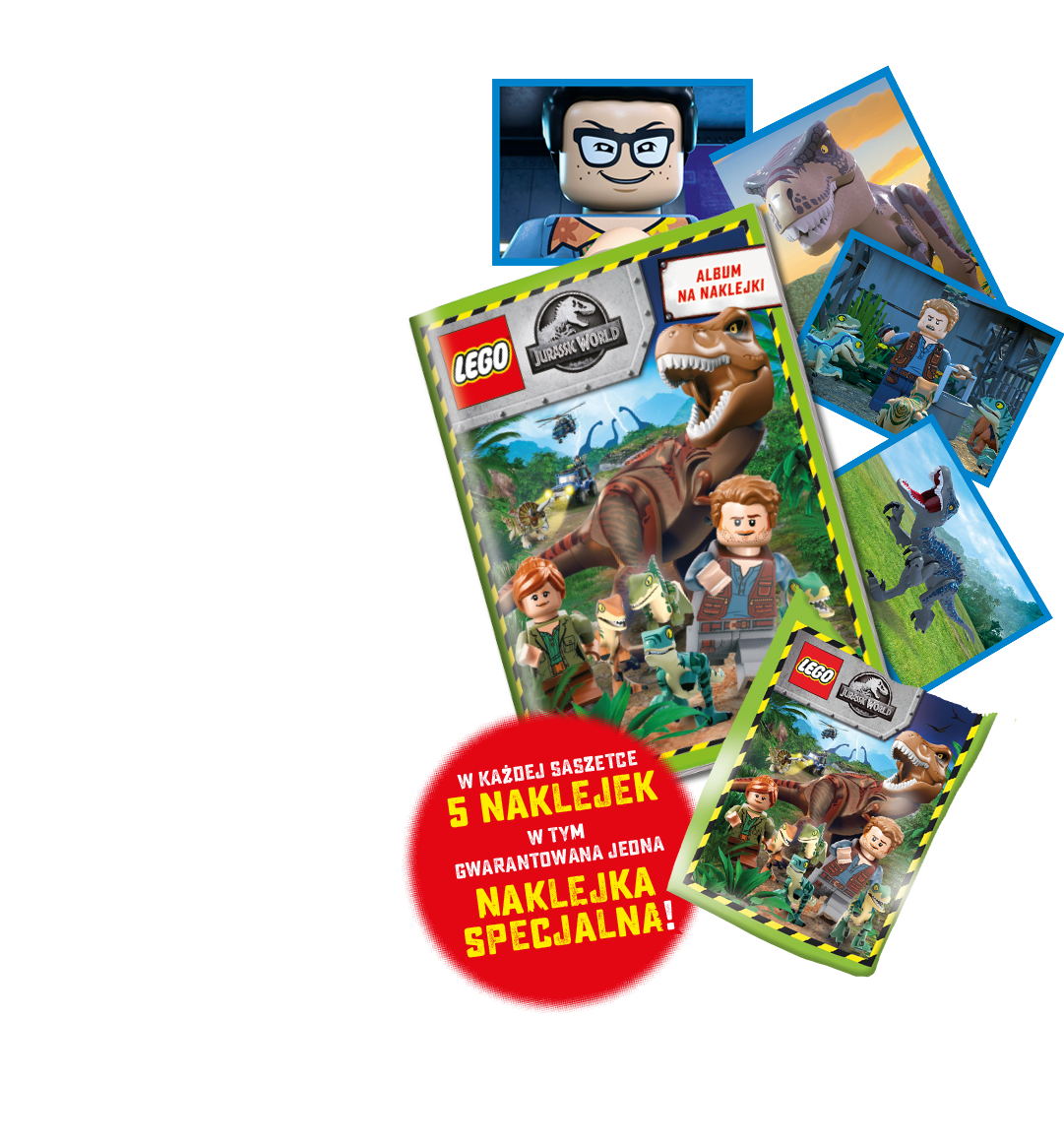 The adventure begins!
LEGO® Jurassic World™
unique sticker collection
it's a great journey into the world of dinosaurs.
An amazing series of stickers introducing the world of Jurassic World and its heroes already on sale.
The collection includes 160 stickers, including as many as 32 special reflective stickers.
You can decorate your school notebook with them, or collect them in an album full of prehistoric and film fun facts. You can also mark there which stickers from the collection you already have.
Also available for sale:
– boosters (with 5 stickers, including 1 guaranteed reflective sticker)
– Multipack, consisting of 40 stickers, including 8 special reflective stickers (8 boosters) and one additional three-dimensional XXL card and
– a blister with 50 stickers, including 10 reflective (1o boosters) and one additional three-dimensional card.
Ask about the collection and boosters with stickers
at press outlets and newsagents.
Are you looking for a specific sticker that you are missing?
Single stickers are available for sale online.
Please visit:
https://kultowy.pl/kolekcja/legor-jurassic-worldtm-naklejki