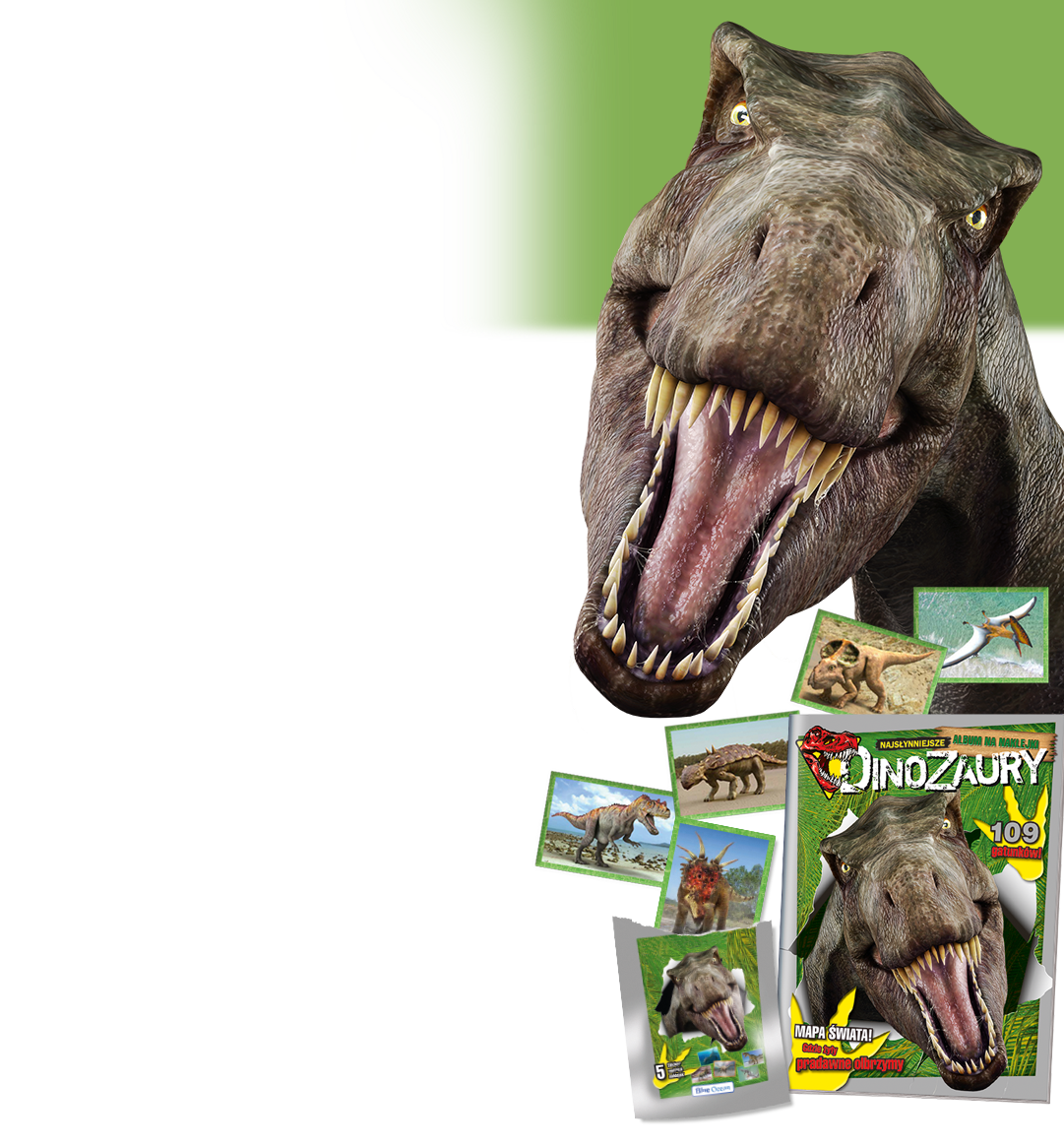 DINOZAURS
sticker collection
Rooaaaar! Watch out for the dinosaurs!
Prehistoric animals come to life in the new sticker collection of "Most Famous Dinosaurs".
The collection includes 216 stickers, which can be used to complete a unique album full of fascinating knowledge about the times when these ancient animals inhabited the Earth. The collection includes:
🦖 stickers with the most popular dinosaurs
🦖 Unique holographic stickers
🦖2 mega posters
Ask about the collection and sachets with stickers
at press outlets and newsagents.