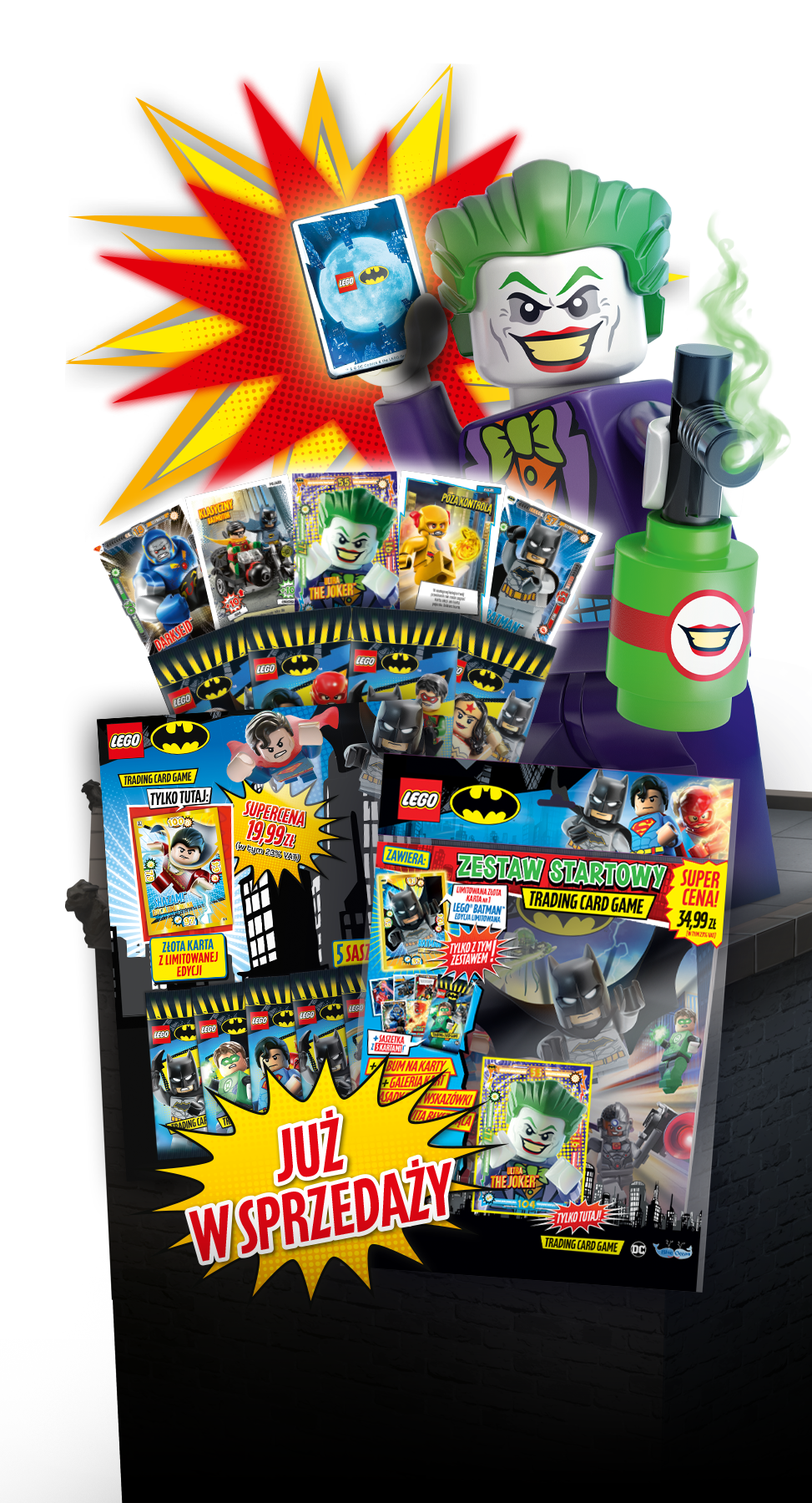 LEGO® BATMAN™
Trading Card Game
First time in Poland
exceptional collection for fans of
LEGO® and superheroes
from comic universum DC.
Batman along with his friends faces in a confrontation extraordinary villains. Card collection LEGO® BATMAN™ TCG allows you to play exciting duels.
The 202 cards collection consist of superheroes, super villains, Justice League, Mighty Micros cards, as well as action cards, vehicles, puzzle cards, and super-powerful Joker cards. In addition, in LEGO® magazines and other selected Blue Ocean publications, you can get exceptionally valuable limited cards.
The collection includes:
–  202 cards
– 12 additional Limited Edition cards
Available products:
– starterpack
– boosters with cards
– multipack
Do not hesitate – collect fantastic LEGO® BATMAN™ TCG cards and play now!
Ask for collection and cards boosters at press points of sales and newsagents.
Zobacz także
Limited Edition cards are available only with selected LEGO magazines and Blue Ocean publications as well as with complementary products of collection.
Detail list with publication dates attached (in Polish only).
---