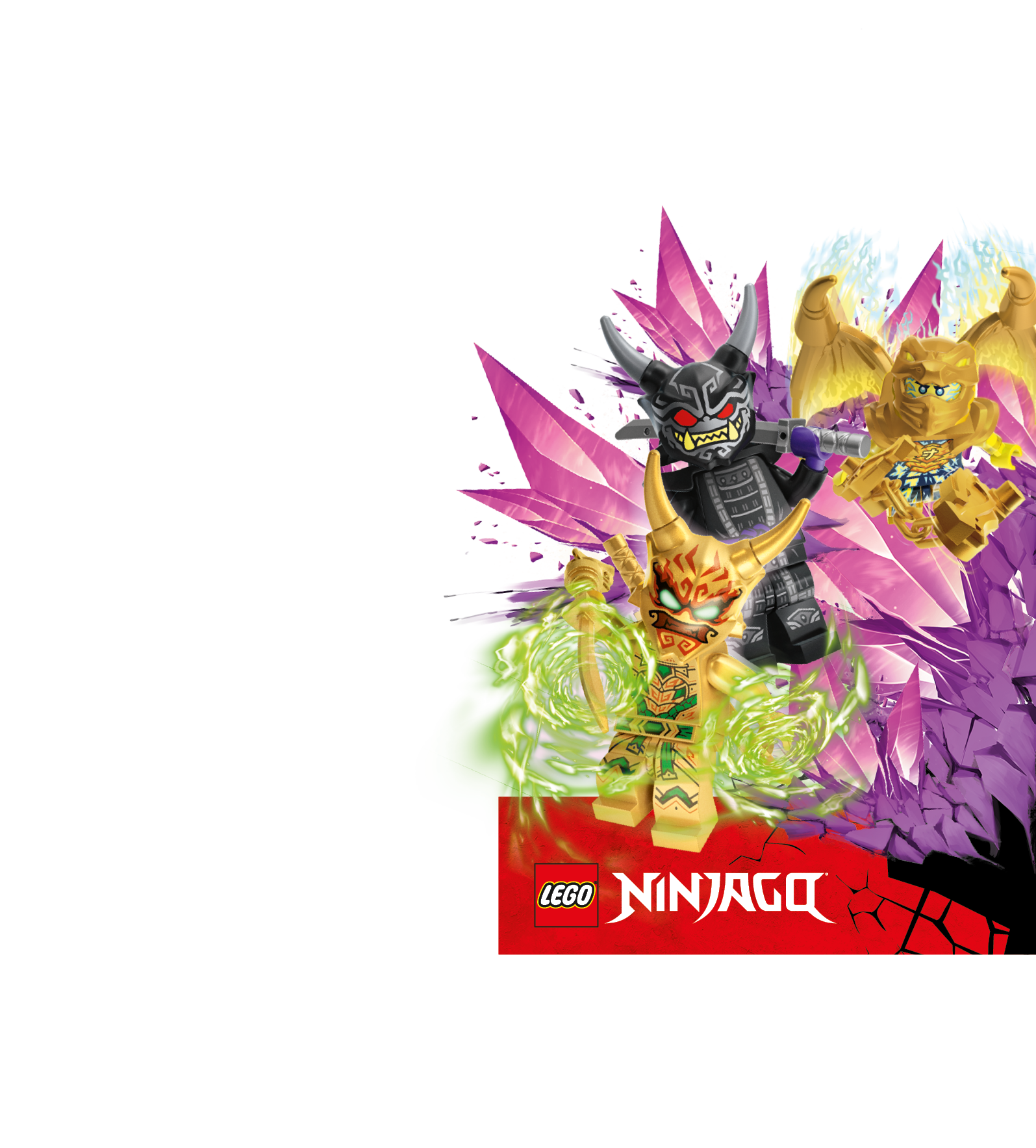 Crystalized!
Learn about Overlord's plans and his generals,
then join the ninja team!
The eighth series of the iconic collection
LEGO® NINJAGO® Trading Card Game
"Crystalized"
As many as 256 cards to collect!
The collection includes hero and villain cards, double Ultra cards, cards of epic battles, actions, traps, vehicles and extremely rare, the strongest platinum cards.
There are also puzzle cards to create unique images when assembled. In Starterpack, Multipacks, Eco-blisters as well as in LEGO® NINJAGO® and LEGO® NINJAGO® Legacy magazines you can find exclusive limited edition cards.
Ask for a collection at press stores.